Please note: Due to the current situation there will be no church services for the foreseeable future – see below for resources to use at home.
The Methodist Church, the United Reformed Church  and Churches Together all have lots of information along with some ideas for Worship at home.
See the buttons to the right …
Try our Drive of Witness for Good Friday!
Previous Devotions from Lawrie
April 6
April 5
April 4
April 3
April 2
April 1
March 31
March 30
March 29
March 28
March 27
March 26
March 25
March 24
March 23
March 22
March 21
March 20
At Old Brumby United Church we care about our environment and are constantly looking for ways to reduce our carbon footprint.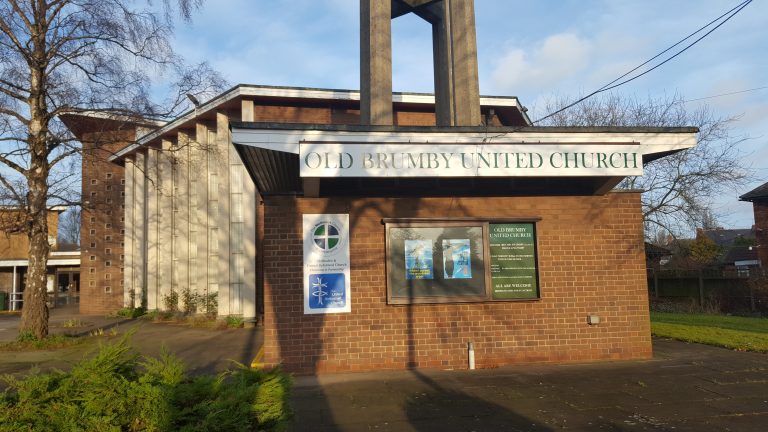 Welcome to Old Brumby United Church.
A Local Ecumenical Partnership joining St. Andrew's UR church with St. Mark's Methodist church.